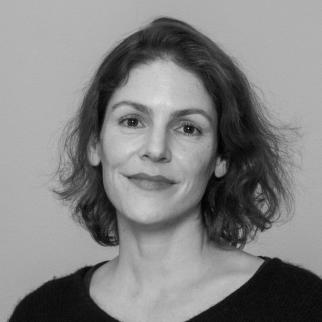 Mandy Geise, PhD
Researcher (postdoc) Disasters and Environmental Hazards
Research
I work on research and collaboration to foster the active participation of the social sciences in the prevention and response to infectious diseases and antimicrobial resistance (AMR). I also work to further integrate social science approaches in community engagement in humanitarian action, examine global AMR governance from a One Health perspective, and study the needs of EU citizens for the prevention, screening, treatment and after-care of cancer.

CV
Career
In pursuit of my PhD at the EHESS and the Cermes3 research institute in France, I conducted research on genetic medicine and genomic research with an emphasis on diabetes in Mexico. I was especially interested how genetic technologies were put to work in explaining diabetes prevalence in the Mexican population. I paid particular attention to public health policies, epidemiological transition, health care reforms, and changing ways of living and eating.

Within the Bridging the Gaps program I carried out research into the stigmatization and access to care of people living with HIV/AIDS in the LGBTQI+ community in Ecuador.

I was involved in a project on drug use and the impact of drug policy, law enforcement and harm reduction in Argentina, and I assisted in research conducted by the Correlation - European Harm Reduction Network and the University of Lancaster about the experiences of users and managers of drug consumption facilities in the Netherlands and across Europe.
Education
2020 PhD Health and Social Sciences, École des Hautes Études en Sciences Sociales, Paris
2014 MSc Medical Anthropology and Sociology, University of Amsterdam
2013 BA Language and Culture Studies, Latin America Studies and Conflict Studies, Utrecht University