In order to contribute to knowledge about the appropriateness of prescribing antibiotics, the APRES project consists of several substudies, which results will be combined in the end. 

Literature review (University of Nottingham)
A review study concerning the relationship between outpatient antibiotic prescribing patterns and antibiotic resistance patterns in the community has been done. Also, an inventory has been made of information sources and databases on these issues in nine European countries (click here to see our inventory).
Antibiotic resistance patterns (Maastricht University)
To establish the patterns of antibiotic resistance in healthy community-dwelling persons, an empirical clinical study will be conducted.
In each country, 20 GP practices will each be asked to collect 200 swabs containing samples of the bacterial flora in the nasal mucosa. The samples will be sent to one central laboratory in each country for culturing the bacterial flora, i.e. Staphylococcus aureus and Streptococcus pneumoniae.
The isolated strains will be sent to the central laboratory in the Netherlands for standardized antibiotic resistance testing.

Antibiotic prescribing patterns (University of Antwerp)
For this study, we will use prescribing data that will be made anonymous. They will be retrieved from the electronic medical records of all patients listed in the primary care practices participating in the study concerning resistance patterns. The prescribing data (ATC codes) include all antibiotics prescribed during the previous five years to all listed patients and the diagnoses for which these drugs were prescribed.

The appropriateness of prescribing antibiotics (Nivel)
This study aims at establishing information and providing guidelines on the appropriateness of prescribing antibiotics by primary care physicians in nine European countries (with data collected as part the third study) in view of the antibiotic resistance patterns of S. aureus  and S. pneumoniae (as established in the second study). The accordance between the patterns of prescribed antibiotic types and specified resistance patterns will be measured for different antibiotic agents and for both bacteria per country. This will provide the necessary information to formulate country specific guidelines on prescribing antibiotics by primary care physicians, especially for the treatment of infections potentially caused by S. aureus or S. pneumoniae (pneumonia, skin infections).
Funding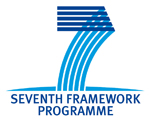 APRES is Funded by: Seventh Framework Programme