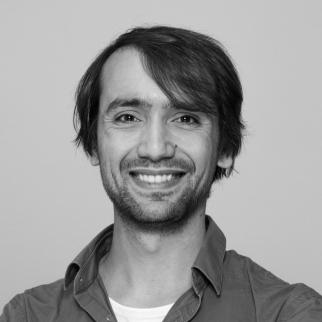 Lourens Kraft van Ermel, MA
Junior researcher (PhD candidate) Communication in Healthcare
Research
Ik doe promotie-onderzoek binnen het Care2report project. Care2report is een systeem dat wordt ontwikkeld om automatisch rapportages van artsenconsulten te genereren. Door rapportages automatisch te genereren moet er meer tijd komen om met de patiënt in gesprek te gaan en moet de werklast van artsen worden verminderd. In mijn onderzoek kijk ik naar de effectiviteit van het programma en wat de effecten van dit systeem zijn op de gesprekken tussen artsen en patiënten.

Wat mijn werk zo mooi maakt is dat communicatie-onderzoek zorgverleners beter in staat stelt om met patiënten in gesprek te gaan. Hierdoor kan de zorg beter op de patiënt worden afgesteld en voelen patiënten zich meer gehoord als ze bij hun zorgverlener zijn. Daarnaast is het fantastisch om met collega's kennis te mogen uitwisselen, te mogen brainstormen en nieuwe inzichten te verwerven over hoe mensen dagelijks met elkaar in gesprek gaan. Taal en sociale interactie is namelijk de machine die we gebruiken om onze sociale wereld vorm te geven.
CV
Career
I am doing my dissertation in the Care2report project. Care2report is a system being developed to automatically generate reports of doctor consultations. Automatically generating these reports should decrease doctors' workload and increase the time available to engage with patients. My research surrounds the effectiveness of Care2report to generate reports and the effects it has on the interactions between doctors and patients.
Education
2019-2021: Research master Language & Cognition (Linguistics)
2018-2019: Premaster Communication and Information Studies
2013-2018: Bachelor Physiotherapy