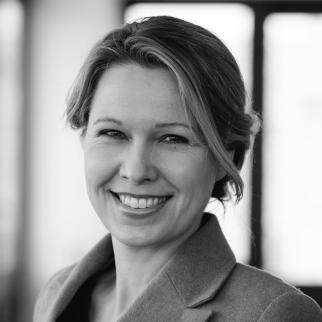 Petra Baarendse, PhD
COO/CFO
Research
As a member of the board of directors, together with the chairman, Cordula Wagner, I am responsible for the day-to-day management of Nivel and the creation of strategic plans and policy, financing and the realisation of the organisational objectives.
In addition, as a member, I focus, with the operational management portfolio, on the internal organisation and integrated operational management of Nivel. This includes finances, (international) project management and control, ICT policy and support, human resources, legal affairs and facility management.

My main motivation is to contribute to Nivel's social mission by facilitating research properly. What gets me excited is when employees experience the working environment as pleasant and stimulating and that they can exploit their full potential. I am happy to initiate cooperation and involvement in all kinds of forms and to use the diversity of ideas and problem-solving skills.

In addition, I think it is important that the necessary preconditions such as finances, ICT, human resources, legal affairs and facilities are properly arranged. Proper fulfilment of these preconditions is essential to be able to carry out Nivel's research. Organising smartly and innovatively, quality and teamwork are leading concepts for me.
CV
Career
2020 - 2023: Lid Faculteitsbestuur I Faculteitsdirecteur – Universiteit Utrecht
2019 - 2020: Programma Directeur I Prinses Máxima Centrum voor Kinderoncologie
2018 - 2019: Senior Management Consultant I Klaus Schmitt & Partners
Universitair Medisch Centrum Utrecht
2017 - 2018: Change manager (Senior expert & Organizational architect I Lead veranderteam)
2013 - 2017: Strategisch programmamanager Patient Centered WKZ / Child Health: Science for Life
2013 - 2017: Hoofd Onderzoek & Onderwijs WKZ
2012 - 2013: Post-doctoral fellow Developmental Neuroscience I VU Amsterdam