Research program Allied Healthcare
Program coordination by Nivel expert Willemijn Meijer, PhD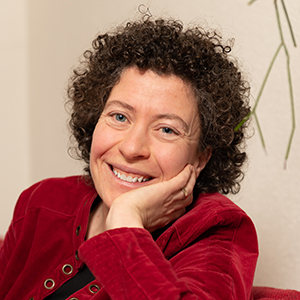 Allied Healthcare is the care that focuses on reducing the consequences of an illness or a condition. It is about maintaining health as well as learning to cope with an illness.
Our fields of research concern the specific paramedic disciplines of physiotherapy, remedial therapy, dietetics and speech therapy. Furthermore we focus on multidisciplinary issues, both within allied healthcare and in allied healthcare in combination with other disciplines.
Points of focus 2022–2024
Identifying and examining the provided allied healthcare. We base this our research on the many registrations provided by paramedics participating in the Nivel Primary Care Database, a enormous infrastructure in collecting and analysing healthcare data. Much of our research is conducted in collaboration with parties in the field, such as professional organisations.
Promoting the quality of our registrations, in order to stimulate the use of our data for research by third parties.
Gaining and sharing insights into the relationship between prescription of medication (particularly by GPs) and the use of allied healthcare.
Our publications or our projects
There are several ways to find the international publications and research projects relevant to this reseach program:
A good view of the international publications and projects specificly related to this research program you will find in the two drop-down lists at the international profile page of the program coordinator.
All international publications within the Nivel research program Allied Healthcare are presented in a separate list, in a chronological order (latest on top). Searching for a specific publication of project? Please enter a specific search term in the search field above (on the right) to find all publication(s) and all project(s) containing your search term.
Prominent publications and projects can be accompanied with a News item. These you will find in our News Archive (all, latest on top) and on this page at News (on the right).

Want to know more?
For more information on (conducting research together with Nivel in) this specific area of expertise, please feel free to contact our senior researcher Willemijn Meijer (on the right).
Want to receive a notification of each news item published online on our website? Please subscibe to our newsletter.
We look forward to getting in touch with you.
Meijer, W. Research program Allied Healthcare. From: www.nivel.nl [Last update 19-October-2023; consulted on 07-December-2023]. URL: https://www.nivel.nl/en/research-programs/allied-healthcare