Research program Care Demand of the Chronically Ill and Disabled
Program coordination by Nivel expert Hennie Boeije, PhD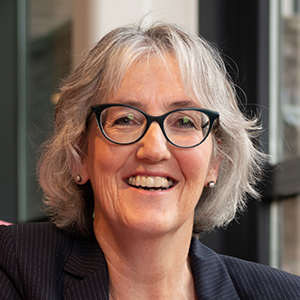 The number of people with chronic diseases or disabilities will increase in the coming years. We study the health, the health behaviour, the experience of illness and the care and support of people with chronic diseases or disabilities.

In this research program we frame our research results in the context of current issues, such as the sustainability of healthcare and participation in society. In our field of research we collaborate with many expert parties in order to contribute to the quality of life of people with chronic diseases or disabilities.
Points of focus 2022–2024
Person-centered care and self management for people with a chronic diseases
Social participation and inclusion of people with disabilities
Quality of life and support of informal caretakers
Care for elderly persons still living at home
Participation of young people with a chronic disease and the essential support they need to get in doing so
Our publications or our projects
There are several ways to find the international publications and research projects relevant to this reseach program:
A good view of the international publications and projects specificly related to this research program you will find in the two drop-down litsts at the international profile page of the program coordinator.
All international publications and all current international projects of Nivel are listed together, in a chronological order (latest on top). You can enter a specific search term in the search field to find all publication(s) and all project(s) containing your search term.
Prominent publications and projects can be accompanied with a News item. These you will find in our News Archive (all, latest on top) and on this page at News (on the right).

Want to know more?
For more information on (conducting research together with Nivel in) this specific area of expertise, please feel free to contact our expert and program coordinator Hennie Boeije (on the right).
Want to receive a notification of each news item published online on our website? Please subscibe to our newsletter.
We look forward to getting in touch with you.
Boeije, H. Research program Care Demand of the Chronically Ill and Disabled. From: www.nivel.nl [Last update 19-October-2023; consulted on 08-December-2023]. URL: https://www.nivel.nl/en/research-programs/care-demand-chronically-ill-and-disabled