Research program Healthcare System and Governance
Program coordination by Nivel expert professor Judith de Jong, PhD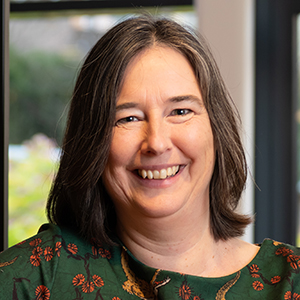 One of the biggest challenges individual countries face is the creation of a future-proof healthcare system, a healthcare system that is and remains accessible and also offers high quality care. Throughout the years, we have seen several shifts in focusing and the prioritising the values that are central to this process.
Within this research program we provide insights into the functioning of the healthcare system in practice. Only with these insights the appropriate adjustments can be made where and when necessary.
Points of focus 2022–2024
The role of health insurers, policyholders and patients in the functioning of the healthcare system.
The affordability of healthcare.
Market forces and joint ventures in the healthcare sector.
Monitoring and evaluating healthcare policy measurements.
Studying the variety of healthcare provision in practice to gain knowledge about possible improvements.
Our publications or our projects
There are several ways to find the international publications and research projects relevant to this reseach program:
A good view of the international publications and projects specificly related to this research program you will find in the two drop-down litsts at the international profile page of the program coordinator.
All international publications and all current international projects of Nivel are listed together, in a chronological order (latest on top). You can enter a specific search term in the search field to find all publication(s) and all project(s) containing your search term.
Prominent publications and projects can be accompanied with a News item. These you will find in our News Archive (all, latest on top) and on this page at News (on the right).

Want to know more?
For more information on (conducting research together with Nivel in) this specific area of expertise, please feel free to contact our expert and program coordinator Judith de Jong (on the right).
Want to receive a notification of each news item published online on our website? Please subscibe to our newsletter.
We look forward to getting in touch with you.
Jong, J. de. Research program Healthcare System and Governance. From: www.nivel.nl [Last update 19-October-2023; consulted on 04-December-2023]. URL: https://www.nivel.nl/en/research-programs/healthcare-system-and-governance