Research program Learning Health System
Program coordination by Nivel expert professor Robert Verheij, PhD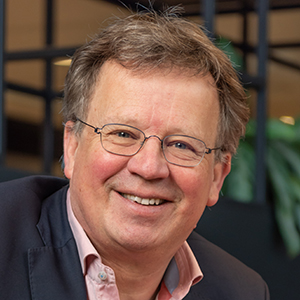 The sustainability of our healthcare system requires choices to be made, both in the consulting room and in policy. In order to map the functioning of our current healthcare system, we analyse data produced by the healthcare system itself: declaration data, electronic patient records and patient self-measurements. But using these data raises questions about their legal access and their usability.

We focus on data collection and data learning as an integral part of the healthcare process. We focus on various healthcare sectors, such as emergency care, general practitioner care, medical-specialist care and care in the social domain, since changes and choices in policy often transcend sectors.
Points of focus 2022-2024
Developing methods to identify 'patient journeys' in treatment process.
Promoting the quality of our registrations, in order stimulate the use of them for research .
Promoting the process of 'learning from data' by care providers.
Advising policy makers in interpreting the data at their disposal.
Participating in (inter)national research on healthcare data and the use of them for research.
Our publications or our projects
There are several ways to find the international publications and research projects relevant to this reseach program:
A good view of the international publications and projects specificly related to this research program you will find in the two drop-down litsts at the international profile page of the program coordinator.
All international publications and all current international projects of Nivel are listed together, in a chronological order (latest on top). You can enter a specific search term in the search field to find all publication(s) and all project(s) containing your search term.
Prominent publications and projects can be accompanied with a News item. These you will find in our News Archive (all, latest on top) and on this page at News (on the right).

Want to know more?
For more information on (conducting research together with Nivel in) this specific area of expertise, please feel free to contact our expert and program coordinator Robert Verheij (on the right).
Want to receive a notification of each news item published online on our website? Please subscibe to our newsletter.
We look forward to getting in touch with you.
Verheij, R. Research program Learning Health System. From: www.nivel.nl [Last update 19-October-2023; consulted on 08-December-2023]. URL: https://www.nivel.nl/en/research-programs/learning-health-system