Research program Communication in Healthcare
Program coordination by Nivel expert professor Sandra van Dulmen, PhD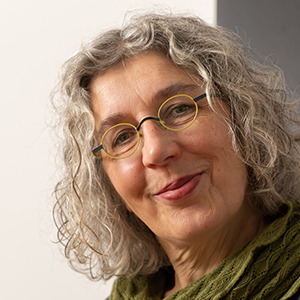 Good communication and decision-making between healthcare providers and patients has proven to have a positive effect on the outcome of care giving. But it is not self-evident.
Together with those directly involved, we conduct high-quality research to support and improve the quality and effectiveness of communication in healthcare. In all our research, our starting point is defined by the needs and possibilities of patients, care providers and care organisations.
Points of focus 2022-2024
Monitoring policy measures with relevance for communication between care provider and patient.
Developing (digital) tools that support patients in communicating and conducting self-management on the care they receive.
Demonstrating the effectiveness or harmfulness of (minimal) communicative interventions in the consulting room of the care provider.
Analysing and improving the process of shared-decision-making in clinical practice.
Contributing to the reduction of administrative burdens of care providers by using innovative communication tools.
Our publications or our projects
There are several ways to find the international publications and research projects relevant to this reseach program:
A good view of the international publications and projects specificly related to this research program you will find in the two drop-down lists at the international profile page of the program coordinator.
All international publications and all current international projects of Nivel are listed together, in a chronological order (latest on top). You can enter a specific search term in the search field to find all publication(s) and all project(s) containing your search term.
Prominent publications and projects can be accompanied with a News item. These you will find in our News Archive (all, latest on top) and on this page at News (on the right). 

Want to know more?
For more information on (conducting research together with Nivel in) this specific area of expertise, please feel free to contact our expert and program coordinator Sandra van Dulmen.
Want to receive a notification of each news item published online on our website? Please subscibe to our newsletter.
We look forward to getting in touch with you!
Dulmen, S. van. Research program Communication in Healthcare. From: www.nivel.nl [Last update 19-October-2023; consulted on 08-December-2023]. URL: https://www.nivel.nl/en/research-programs/communication-healthcare